Carol Guzman
Your Castle Real Estate
Realtor
REALTOR, CNE, CHRES, SRES
"Exceptional Service - Superior Results!"
Central Office
2755 South Locust Street
Denver, Colorado 80222
Having more than 20+ years of Real Estate experience, Carol Guzman exhibits genuine care, true advocacy and exceptional guidance. As a distinguished recipient of the Five Star Award and recognized in Forbes Magazine's March 2020 issue as a Top 500 Agent, she is truly committed to serve each client with exceptional personal, first class service. Through her inspired passion, she provides the most comprehensive expertise in Senior Transition and downsizing services in the Greater Denver Metro area. As a Senior Real Estate Specialist (SRES), Carol specializes in serving the specific needs of seniors. She is highly attuned to the unique requirements that seniors may need and is very attentive to meeting all of their expectations. The skill, insight and services she provides are invaluable to her clients who consider her to be a valued, trusted advisor.
Carol grew up in Texhoma, Oklahoma - a rural town in the panhandle of Oklahoma. Carol's upbringing taught her all of the positive values and characteristics of small town living. Such as the importance of family, a dedicated work ethic, commitment to excellence and that true happiness is found when you love what you do for a living! She currently lives in Denver and in her spare time enjoys boating with her family, biking the Highline canal, cheering on Denver's sports teams, and listening to music.
Carol's most recent achievements include: Your Castle Real Estate Vice-President's Club 2020, Your Castle Real Estate President's Club 2019, Platinum Club 2016-2018, South Metro Denver Realtor Assn. Diamond Circle Club 2016-2020, and voted Five Star Professional in 5280 Magazine for 2018-2020.
As a 55 Places Partner Agent, Carol offers a commanding perspective and first-hand knowledge about the selection of Adult Communities available together with their building amenities and services provided, floor layouts and lifestyle features. Carol's sole focus is to properly assess and clearly understand her client's specific priorities and to diligently apply herself in order to accomplish her clients' specific requirements.
When you trust in Carol as your real estate consultant, expect a professional partner who values communication and provides honest answers to your questions an concerns. Carol is very passionate about real estate, client focused and committed to achieving superior results for you!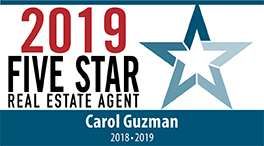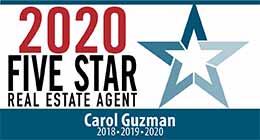 $200,000
MLS# 2977544
Active
755 S Alton Way 1d, Unit 1D
Denver, CO 80247
2 BR | 1 BA | 870 Sqft | Residential
Beautiful penthouse condo end unit with vaulted ceilings! The low-maintenance 55+ lifestyle you have been dreaming of awaits you in the picture-perfect age-restricted community of Windsor Gardens! You will enjoy access to a host of ameniti (
more...)
Your Castle Real Estate Inc

$197,000
MLS# 3738114
Active
9625 E Center Avenue 1b, Unit 1B
Denver, CO 80247
2 BR | 1 BA | 945 Sqft | Residential
Welcome home! Perfect location within walking distance to the Community Center, Auditorium, and all amenities! The low-maintenance 55+ lifestyle you have been dreaming of awaits you in the picture-perfect age-restricted community of Win (
more...)
Your Castle Real Estate Inc

$191,000
MLS# 8661531
Active
580 S Clinton Street 11b, Unit 11B
Denver, CO 80247
2 BR | 1 BA | 945 Sqft | Residential
Perfect location right across the street from the community center, fitness center and restaurant! The low-maintenance 55+ lifestyle youve been dreaming of awaits you in the picture-perfect age-restricted community of Windsor Gardens! Yo (
more...)
Your Castle Real Estate Inc
Highly likely to recommend
01/13/2021 - dyer mrs
Bought a home in 2021 in Mid Lakewood, Denver, CO 80226.
Carol was the perfect realtor for us. My husband and I had different ideas of what we were looking for, which must have challenging. We had not bought a house in decades, and the process has changed especially with COVID. Carol responded promptly and was incredibly patient with our many questions. She is an excellent listener. Carol was flexible; she showed us a wide variety of places in several different areas until we found our new home. Carol demonstrates integrity at every turn. We respect her work ethic and have asked her to help us sell our former home. Carol Guzman cares about her clients. She will go to great lengths to make sure you are comfortable with the process and happy with the result. I highly recommend her for your next real estate journey.
Highly likely to recommend
11/09/2020 - bwirth14
Showed home in 2020 in Castle Rock, CO.
Carol has been very helpful in our search for a new home. Her knowledge of the market and builders has been valuable! She continues to keep us informed to the various options and changing market conditions! Doing a long distance move is not easy but Carol is helping us to get this done.
Highly likely to recommend
10/19/2020 - l h
Consulted me on buying or selling a home
Carol goes above and beyond in her relations with her clients. Carol responds promptly, researches all options, and is a joy to communicate with. Carol also has numerous professional contacts that are required in prepping and listing a home . Overall i would recommend Carol as a go to agent for listing your home.
Highly likely to recommend
09/23/2020 - dandlruwe
Bought a single family home in 2018 for approximately $675K in Saddle Rock Golf Club, Aurora, CO 800
Carol spent a lot of time and effort helping us to find just the right home. She was very courteous and generous with her time. We are very happy with our new home.
Highly likely to recommend
02/27/2019 - ckpg15
Bought a town home in 2019 for approximately $275K in Aurora Highlands, Aurora, CO 80013.
To say Carol is fantastic at what she does would be an understatement. From finding us the house of our dreams, getting us under our initial budget by almost $40,000.00, and getting us some seller comps, etc. Carol took care of everything. She is dedicated, patient hardworking, and knowledgeable and gets her clients what they want. I would absolutely recommend her as my number one choice for a real estate agent.
Highly likely to recommend
03/28/2016 - IMain
Bought a home in 2016 for approximately $125K in Stapleton, Denver, CO 80238.
In Denver's market you need a real estate agent who is quick and responsive. Carol is the type of agent that is always working for you, whether from home, in her car, on weekends, even when new listings become available during a showing. If you know what you want in a property, Carol has the skills and tools to get that first foot in the door. She is a great communicator and will respond to texts, emails, and phone calls with haste. After closing on my property the seller's agent commented on how nice it was to work with Carol. I highly recommend Carol Guzman.
Highly likely to recommend
09/10/2015 - rcmorris1
Sold a home in 2015 for approximately $250K in Windsor, Denver, CO 80247.
My first impression of Carol was very knowledgeable. She was able to work with my wife and I in correctly pricing our property, provided an excellent photo display, of which we were able to review on-line and send to our friends. She was prompt, keeping us up-to-date and provided exact instructions in completing contract information. A pleasure to work with and would highly recommend her to any person buying/selling a property in Colorado, mainly in the Windsor Gardens location.

Thanks Carol

Ron and Connie Morris
Highly likely to recommend
07/21/2015 - Eddieunited54
Denver, CO
She is wonderful, continues to work hard on selling our Condo. Carol meets with us once a week, or more, if necessary and lets us know what is going on and how our Condo compares to others. She is so positive, and tries so hard to work with us. When we do need her, she immediately responds to our calls. She is so friendly, and is now part of our family. She is amazing, and again, works so hard. We know she will sell our property soon.
Highly likely to recommend
05/17/2015 - Anne Kakai
Bought a home in 2015 for approximately $400K in Morse Park, Denver, CO 80214.
Words cannot express my gratitude to Mrs. Carol Guzman (Carol) for her efforts in helping me find my dream home. I had a bad experience with a former real estate agent and so in all honesty I was a little skeptical going in as I feared having a repeat experience, but boy was I wrong to worry!
Carol has by far surpassed any expectations that I had coming in. Her devotion to me as a client was clear from the get-go. She stayed on top of things, updating me of properties that just became available before I was even aware. She provided great feedback on questions asked, being very honest without pushing her professional opinion on me. She is extremely passionate and knowledgeable about the Real Estate industry and I quickly came to realize that I had finally found my ideal "teammate" in this tough house hunting process. The current market is a tough one with properties being "snatched up" as soon as they are listed. We had our fair share of missed opportunities, yet it was as if God was saying, "Not yet, the right property is still to come!" When we lost out to a more competitive offer, not once, not twice, but at least five or six times, I was crushed.
Here I was, this eager 1st time home buyer that just wanted to find a home, but not just any home, the ideal home, which for me at this point in time is an income generating property. For those that have been "put through the wringer" as I have by this currently tough/hostile real estate market, you may be aware that properties in general are tough to come by with the current shortage, add "income property" to your search criteria and you might as well be looking for a needle in a haystack! I wanted to give up. I tried opening myself up to single family homes for income generating properties were scarce. Yet at the back of my mind the desire remained – to find that ideal income generating property.
When my dreams and hopes were shattered, so were Carol's. I truly did realize that she felt my disappointment and pain when we lost out and I did feel like she was truly "crying" with me when my eyes teared up against my will as I fought back tears, not wanting to appear crushed, but I know that she knew, for she could read me like an open book and that made her that much more determined to find me the property that I was seeking, truly the mark of a caring and devoted Real Estate Agent!
Your Castle Real Estate has been great to me and they are lucky to have an agent of Carol's caliber working on their team. It is employees like Carol that make a company stand out as a leader in its industry and I would say to them, "keep her and keep her happy", for not only did she keep me as a client but she worked night and day to keep me happy as well as keeping me moving forward with my search never letting me give up on my dream of owning a home.
I knew exactly what I wanted, and I was determined to stay the course. I made sure to stay engaged throughout the entire process with both Real estate agent and Lender. Some may take this approach to be intimidating, but I knew what I wanted, was not ready to compromise and I knew that at the end of the day it was "my" house that we were working to find and I was determined to stay fully engaged while also open to suggestions/feedback from the team (Real estate agent, Lender and myself). Carol never once made me feel like I should step back. In fact she encouraged my active participation throughout the entire process and was always ready to "go to bat" for me, another great quality.
I truly did feel like I gained a friend through this entire process. We have connected in so many ways and I truly see her as family for she made me feel like family in the way in which she treated my search and always made sure that my best interests were at the forefront even when I was not aware that she was doing it. I "HIGHLY" recommend Carol Guzman to anyone looking for a knowledgeable, passionate, dedicated, caring, friendly real estate agent that will always remain a step ahead of the competition in making sure that you score a win. The property that I finally closed on thanks to Carol is what I personally consider a true gem! Cul-de-sac, income generating, great neighborhood, well maintained (little updates and renovations needed, but overall, truly a great property!), spacious interior and exterior, huge front and back yard, garage and street parking and to top it off, only minutes from Downtown Denver, CO! We got this property at a great price thanks to Carol's wiz at "numbers" and great negotiating skills. Additionally the property had gained equity even before closing! God bless you Carol Guzman for the gift that you helped me find. I will always think of you as I enjoy my new home. Maybe you can touch another, and help their dream come true like you did for me. I will be happy to talk to anyone seeking more information on Carol's skills. Thank you!
Happy (more like "Elated" 1st time home buyer)
Highly likely to recommend
12/15/2012 - AshleyWann
Bought a home in 2012 in Gateway - Green Valley Ranch, Denver, CO 80249.
When my husband and I were transplanted to Denver in the midst of low inventory and high prices, Carol turned us on to building and we could not be happier. She remained instrumental in the process of buying our home and getting our needs met by the builder. She knew what questions to ask and continues to provide us with up-to-date information on home values in our area.