Leadership
Lon Welsh
Founder/Chairman/Employing Broker of Your Castle Real Estate Lon Welsh started Your Castle Real Estate. YCRE has 700 Realtors, ten offices, and closed 5,000+ transactions in 2017. He also co-founded First Alliance Title, Colorado's 6th largest title company. He spends most of his time on investment, sales, and technology training. He just finished his seventh book, Game Changers, which is about the future of the real estate industry. He also frequently gives speeches about his book, The Guide to Colorado Real Estate Investing. Lon has been a landlord for 20 years and owns 80+ rental units, several office buildings and a warehouse. He has developed and sold 19 new homes. Twelve more homes and an office building are breaking ground in mid-2018. His team will complete 15 fix-and-flips in 2018. Before founding Your Castle in 2006, Lon spent eight years as a strategy consultant with Deloitte, then Arthur Andersen (Accenture). His business undergraduate degree is from the University of Iowa, and he has an MBA from Vanderbilt. He has three teenagers. He pursues travel, wine, golf, tennis, and skiing in his free time.
Jeremy Conti
Chief Operating Officer Jeremy oversees the day to day operations and staff, and focuses primarily on big picture projects. He helps new and experienced agents get oriented by answering questions on REcolorado, CTMe, Centralized Showing, DORA, but also can answer all non-contract related questions and explain many of the tools Your Castle provides.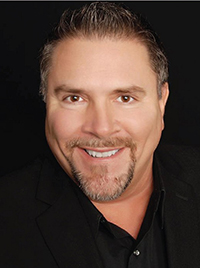 Eric Romero
Executive Director of Broker Management Eric has been a licensed agent for over 20yrs. He is passionate about teaching agents on how to develop their business by coaching and training. He meets with agents one on one to develop their business plan and develop a strategic plan of attack to conquer their business goals.
Jeremy Lambert
Director of Recruiting Jeremy has been in the real estate business for ten years. He leads the business development team and brings new and seasoned real estate agents to the team.
Kristen Whittington
Managing Director Kristen has been a licensed real estate agent in Colorado, in relocation for over 15 years. She currently leads the relocation and referral department and trains agents in handling out-of-state leads.
Amber Miller
Managing Director Amber has been a licensed real estate agent in Colorado with a specialization in relocation for over 15 years. She currently leads the relocation and referral department and trains agents in handling out-of-state leads.
Staff
Courtney Lapin
Relocation Coordinator Courtney works in the relocation department. She facilitates incoming and outgoing company generated leads and assists in the placement of agent broker-to-broker referrals.
Shelly Davis
Contract File Manager Shelly's background includes more than a decade as a title closer. Shelly runs our contract file system by overseeing all of our agents file submissions along with her team, and making sure to keep the entire file system in check. If you have any sort of contract submission question, Shelly is the person to ask!
Hannah James
Accounting  Manager Hannah manages book keeping for Your Castle, sends and manages invoices, cuts checks for agents and can answer all your accounting questions. She will be your best friend since she can answer all your money questions!
Tiffany Chin
Marketing & Communications Manager Tiffany manages the marketing and communication team. Her team and her develops marketing collateral and content for agents and the company.
Liberty Kellokoski
Marketing & Design Coordinator Liberty designs and creates marketing materials for agents including flyers, business cards, postcards, presentations, advertisements and much more. Whether it's template based or custom design, he can help answer all your design questions.
Christina Martinsen
Communications Coordinator Christina runs our social media, blog, and online presence. From publishing weekly blogs to providing Tuesdays Tips on real estate, Christina keeps our digital platforms full of fresh content.
Jordan McElwreath
Print Production Coordinator Jordan coordinates all of Your Castle's print production needs. She also develops and coordinates our gift-giving program for our agents.
Katie Heinsohn
Admin and Recruiting Coordinator Katie assists the business development team as the initial contact for new and transferring agents. She is also one of the go-to source for agent support.
Sam Ginnett
Associate Accountant Sam can help answer all disbursement check questions you may have as well as assist you with any billing or invoice questions.
Hannah Reetz
Receptionist Hannah is your first point of contact at our office. She can help you with agent mail, calendar questions or direct you to the proper staff if needed. She can also help with the Managing Broker calendar's as well as general office questions.
Cassandra France
Business Analyst Cassandra manages trends data, agent benefit plans, and many behind-the-scenes endeavors. She is happy to help in any way she can, so stop by her office and introduce yourself!
Keith Rabin
Project Manager for Lon Welsh Keith manages and coordinates projects for Lon Welsh including events, office planning, investments and so much more.
Channing Johnson
Tech & Web Coach Channing is here to help you with all things tech & web: setting up email tools and databases, websites, CRM (Customer Relations Management) software, social media, calendar and contacts syncing, computer issues and general tech advise. He is available by appointment to help you supercharge your database tools and web presence and achieve an efficient, smooth workflow.
Stephanie Retz
Commission Manager Stephanie works in the accounting department and authorizes payment disbursements on transactions.
Lorrie Hollingshead
Relocation Consultant Lorrie works in the relocation department. She facilitates incoming and outgoing company generated leads and assists in the placement of agent broker-to-broker referrals.
Managing Brokers
Cary Sanger
Employing Broker of Your Castle Realty Cary serves as employing broker for Your Castle Realty and is the point of contact for all agents in that brokerage. He has extensive knowledge on contract writing questions, compliance questions and much more. He also teaches a variety of classes to our agents on multiple topics.
Amy Nakos
Employing Broker of Your Castle Summit Amy is a real estate professional with over 15 years of experience and she leads the Summit county team at Your Castle. Her recent projects include a co-developing a four-unit residential project and a 20-25 unit development.
Monica Graves
Managing Broker Monica has an extensive background in REO's, Hud Properties and Short Sale listings. She is a member of the Vail Board and Employing Broker for Your Castle Mountain Properties. She also serves as a mentor for new agents and runs our Ninja Training program.
Tami Gottsegen
Managing Broker Tami has over 30 years of experience in many different areas of the real estate business. She is a managing broker and also serves as a mentor for new agents. She helps provide the agents with the most complete information, advice and supervision by reviewing agent files and answering all their questions.
Glenda Fountain
Managing Broker Glenda has over 30 years of experience in residential real estate. She maintains regular office hours and meets with agents by appointment at the main or the north office. She assists new and experienced agents with writing contracts, working through issues, CMA valuations, and general real estate business advice.
Serena Billmayer
Managing Broker Serena has been in the real estate industry since 2002 where she worked in new construction and onsite sales consultant and resale broker. She is very knowledgeable in IRA transactions as well as seniors real estate. She serves as an on-call Managing Broker for Your Castle.
John Barnes
Commercial Managing Broker John Barnes has been in the commercial real estate business for some time and can answer any or all commercial real estate questions.
Ben Babbitt
Managing Broker Ben has an extensive background in real estate. He teaches contract class, running start class, meets with agents on business planning and manages the vacations coverage team.