Business Development
Lon Welsh
Founder/Chairman/Employing Broker of Your Castle Real Estate
Lon Welsh started Your Castle Real Estate. YCRE has 750+ agents, four offices, and closed 4,400+ transactions in 2020. Lon also co-founded First Alliance Title. Most of his time is spent on investment, sales, and technology training. He has authored seven books on productivity and the real estate industry. He also frequently gives speeches and classes about the current state of the real estate market in Denver. Lon has been a landlord for 20 years. He owns a large investment portfolio of single-family rentals, office buildings, and other commercial property. He has developed and sold dozens of new homes. Before founding Your Castle Real Estate in 2004, Lon spent eight years as a strategy consultant with Deloitte, then Arthur Andersen (Accenture). His business undergraduate degree is from the University of Iowa. He has an MBA from Vanderbilt. He has three teenagers. In his free time, he pursues travel, wine, golf, tennis, and skiing.
Jeremy Lambert
Director of Recruiting
Jeremy has been in the real estate business for eleven years. He leads the business development team. He brings new and seasoned real estate agents to the team. Jeremy should be your go-to contact to start or level up your real estate career!
Maddie Baum
Senior Business Development Manager
Maddie brings on new and seasoned agents to the team. Maddie works with agents and helps create a positive company culture. She is the new hire point-of-contact in Denver. Maddie can answer any questions about the brokerage!
Britni Snow
Business Development Associate
Britni is the head recruiter in our Colorado Springs Shorewood office. She assists the team in bringing on and supporting new and seasoned agents down in the Springs. She has a passion for building relationships and can help point you in the right direction if you are looking to expand your career.
Relocation
Amber Miller
Managing Director, Relocation Services
Amber Miller began her career in Colorado as a Real Estate Broker in 1999 and initially worked in Residential Real Estate until refocusing her strengths specifically to the realm of Relocation. She has been working exclusively within the Relocation Industry since 2007, originally specializing in Client Relations, Executive Relocations, Group Moves and International Home Sales.
Kristen Whittington
Managing Director, Relocation Services
Kristen is a licensed employing broker in the state of Colorado, and has held her license in various other states throughout her tenure in real estate.  She is a subject matter expert in relocation and has practiced this line of business for over 17 years. She currently leads the relocation and referral department.
Steven Ward
Relocation Coordinator Description
Steven helps our relocation department and is an eLeads and eTeam specialist.
Tracy Brown
Relocation Coordinator
Tracy is an outgoing referral contact for the relocation department and acts as support for the relocation agents.
Jasmine Spruill
Relocation Coordinator
Jasmine is a corporate relocation specialist and is a point of contact for the Affinity Program.
Operations
Jeremy Conti
Chief Operating Officer
Jeremy oversees the day-to-day operations, manages the staff, and focuses primarily on big picture projects. He helps new and experienced agents get oriented by answering questions about REcolorado, CTMe, Centralized Showing, and DORA, but can also answer non-contract related questions and explain many of the tools Your Castle Real Estate provides.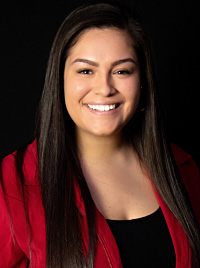 Alycia Quintana
Operations Admin
Alycia was previously the Onboarding Specialist/Agent Concierge. She now works closely with the operations team as admin support and accounting support. She is a go-to for any questions you may have!
Channing Johnson
Tech and Web Coach
Channing is here to help you with all things tech & web: setting up email tools and databases, websites, CRMs (Customer Relations Management) software, social media, calendar and contacts syncing, computer issues and general tech advice. He is available by appointment to help you supercharge your database tools and web presence and achieve an efficient, smooth workflow.
Taylor Wagner
Agent Services Coordinator
Taylor helps the operations team and our managing brokers with assorted projects.
Breanna Turner
Operations/Admin Specialist
Bree handles our new agent onboarding. She is your first point of contact and can direct you to the proper staff member. She also assists the admin team and works on small-scale office projects.
McKenna Long
File Management Administrator
McKenna uploads files and assists the compliance team in requesting documents for CDA approval. She assists incoming and outgoing agents with file assignments. She also performs various administrative tasks and can respond to agent inquiries regarding files.
Marilee (Mare) Orenstein
Receptionist
Mare is the best connection for all incoming inquiries to our main S. Locust office. She also helps with assorted operations tasks as needed.
Marketing
Liberty Kellokoski
Director of Marketing
Liberty directs the in-house marketing team and our company social media pages. His team develops custom marketing collateral for our agents and for the company.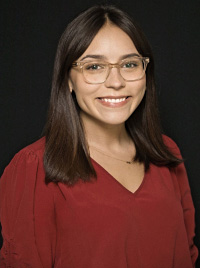 Jordan McElwreath
Marketing & Video Coordinator
Jordan designs marketing materials for our agents. Whether it's template-based materials or custom designs, she can help answer all of your agent design questions.
Ryan Strandberg
Marketing & Video Coordinator
Ryan designs marketing materials for our agents. Whether it's template-based materials or custom designs, she can help answer all of your agent design questions.
Steve Cohn
Print Coordinator
Steve coordinates print requests for agents and for the company.
Managing and Employing Brokers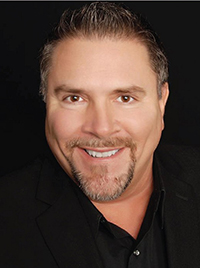 Eric Romero
Executive Director of Broker Management
Eric has had his employing broker's license since 1990. For 17 years Eric was a top selling salesperson earning many awards and helping over 600 satisfied clients. In 2007 Eric began his career in brokerage management and he has been with Your Castle Real Estate since 2010. As a manager he has overseen tens of thousands of transactions and uses that experience to coach agents to a high level of success. In addition, Eric has created and taught numerous classes including business planning, contracts, and the annual update course. Eric is Registered Financial Consultant (RFC) and is a Certified Commercial Investment Member (CCIM). Eric currently leads a management team of 10 managers and over 700+ licensees.
Loren Bimler
Employing Broker of YCRealty
Loren began his role as Employing Broker in mid-2019. He has been a successful agent for over 20 years with experience in rentals and fix and flip properties. In addition to his Managing Broker duties, Loren teaches classes, creates business plans, and assists agents with contract questions.
Ben Babbitt
Managing Broker
Ben has an extensive background in real estate. He teaches contract classes, running start classes, meets with agents on business planning, and manages the Vacation Coverage Team.
Faith Tharan
Managing Broker
Faith has worked with buyers and sellers as a Realtor in the Denver area for nearly 20 years. She joined the Your Castle Managing Broker team in May of 2020. Faith's background is in marketing, property management, construction and design-build. She reviews contracts, provides negotiation tips and guides new and seasoned agents to successful closings!
Shawna Alford
Managing Broker
Shawna is a proud 4th generation Denver native and lifelong resident. Her Real Estate career started with listing foreclosures in 2006. She transitioned into traditional residential real estate around 2008. She has since focused 100% her efforts toward being a trusted advisor. Her business goals are not tied to a dollar amount, but to helping as many people as possible.
Amy Nakos
Employing Broker of YCSummit
Amy is a real estate professional with over 16 years of experience and she leads the Summit County team at Your Castle. Her recent projects include co-developing a four-unit residential project and a 20-25 unit development.
Serena Billmayer
Managing Broker
Serena has been in the real estate industry since 2002 where she worked in new construction and as an On-site Sales Consultant and a Resale Broker. She is very knowledgeable in IRA transactions as well as seniors' real estate. She serves as an on-call Managing Broker for Your Castle.
John Barnes
Commercial Managing Broker
Through Commercial Banking, Title, and as a Licensed Agent, John has over 25 years of experience in Commercial Real Estate. He can answer any and all commercial real estate questions.
Tegan Davis
Managing Broker
Tegan recently joined the managing broker team and provides weekend support for our agents. She also coaches agents and provides them with business and contract planning. She is a great person to work with!
Vicky Holt
Employing Broker of SW Colo. Springs
With 25+ years in real estate Vicky brings extensive knowledge and skills to Shorewood and Your Castle. Her main focus is to help the company stay compliant and she is a tremendous resource to team members when it comes to contracts and helping them better understand the industry and its constant changes. She has been a member of the Shorewood Family for many years and continues to be a valuable asset to the company as it continues to grow and prosper.
Newt Wyler
Employing Broker- SW Loveland
Newt serves as the Employing Broker for Shorewood Northern Colorado. He recruits incoming agents. He meets one on one with agents for support in creating business plans and strategies to reach each individual's goals. He can assist with contract questions and solutions to transaction issues.
Accounting
Hannah James
Operations Manager
Hannah manages book keeping for Your Castle. She sends and manages invoices, cuts checks for agents, and can answer all your accounting questions. She will be your best friend since she can answer all your money questions!
Stephanie Retz
Commission Manager
Stephanie works in the accounting department. She authorizes payment disbursements on transactions. She is a great resource when it comes to transaction questions!
Renee Rini
Accounting
Self-driven and dedicated real estate executive and property manager with comprehensive depth and breadth in all aspects of real estate including appraisal, development and construction, property management and accounting. Proven expertise in managing 250+ properties and multi-million-dollar developments. Expertise: Real Estate Transactions, Property Management, Appraisals, Acquisitions, Land Development, Market Research, Finance, Leases, Budgeting, Investment Properties, Financial Analysis, Office Buildings, Retail Management, Property Improvements and Build Out, Sales and Closings, Accounting, Time Management Skills, Conflict Resolution.