Our Agents Are The Reason We Are The Best
Explore a few of our agents spotlights.
Meet Monica, one of our MVP's.
Monica can do it all – she dances, plays piano, and sells homes like a PRO. In fact, she had an entire awards bracket created just for her! Find out more about Monica in her video interview.
---
Get to know Jonathan.
September's Top Producer Jon Cole gave us a brief look into his brilliant mind in this month's top agent interview! He is the founder of The Impact Team at Your Castle Real Estate and is also a father, husband, and kick-butt agent! Learn a bit more about Jon in his interview (1min read).
---
Tabitha: A winner of Colorado Homeowner 40 under 40.
Description: Learn about Tabitha's dream vacation home, her love of dance, and an embarrassing high school memory. We had fun filming with the talented and charismatic Tabitha, enjoy the video!
Marketing
In-house content creators dedicated to help you with all of your marketing needs. The marketing team is your one-stop-shop: you dream it, they design it.
Impress Your Clients
Take advantage of having in-house marketing experts at your fingertips! The Your Castle marketing team produces all of the marketing materials you need, from data pieces to emotional touch pieces. Everything is created in-house so we can ensure each item is crafted to Your Castle's top-quality standards. The marketing team also provides agents with a Gift Giving program, an easily accessible way to source local, quality, custom gifts for any person and any occasion.
Monthly Newsletters
Our client-facing monthly newsletter is written, designed, printed, posted, and mailed in-house. All you need to do is let us know where you would like us to send it.
Market Trends Collateral
Your Castle's in-house researchers set us apart from the other brokerages by diving deep into every market trend to provide the most accurate, comprehensive, and unique market statistics. Our data covers all of Northern, Central, and Southern Colorado. We also provide in-depth analysis of Colorado's mountainous regions, separating mountain trends from other trends data.
Mailers
Keep friends, family, and clients updated on all things Colorado – from real estate trends to local happenings such as Oktoberfests, family-friendly holiday events, hiking trails, or coffee shops. Your Castle's in-house marketing team researches and designs mailing content that helps to keep you top-of-mind for all of your clients, whatever their interests may be.
Design & Print Shop
Your Castle agents have the convenient luxury of having an entire design and print team at their fingertips. We use a commercial-grade printer to produce beautiful, production-quality collateral. Our graphic designers have the ability to craft anything an agent may want, from door-hangers to one-of-a-kind flyers or booklets, designed to match each agent's personal style and business goals.
Agent Support
If you want to move mountains, you are going to need a team behind you. Your Castle offers comprehensive support services for our agents so you know we've got your back every step of the way.
Managing Brokers & Mentors
Your Castle offers a mentor program for agents who have been licensed for less than two years. Each agent is unique, so your agreement and relationship with your mentor- one of our managing brokers with at least 15 years of real estate experience- is tailored to you.
Our MBs are not limited to mentees. They are always around to answer any questions or resolve any issues for our veteran agents, too.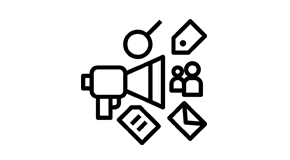 Marketing Team
We have in-house graphic designers and a print shop dedicated to your marketing needs. Everything is by request so you can use our services at your leisure to help you save cost and time.
Administrative Support
Including an in-house file team, leadership, accounting, marketing, research analyst, and a specialized tech coach. Our staff can be found in the main office, ready to help you with any questions you may have!
Relocation Program
We have a full-service relocation and referral department that provides a variety of lead opportunities for Your Castle agents.
Training
We believe in sharing knowledge, so almost all of our classes are free and open to Your Castle agents and their clients. Additionally, we offer our agents specialty training classes such as Ninja Selling, Running Start, and Tom Ferry.
Software Tools
Your Castle offers the most innovative software to help smooth out processes for your business. We provide tools such as:
Internal Showing Services
Top Producer Software
Single Property Site Marketing
Personalized Website
CTMe Contracts
Corporate Discount Programs
Market Research
We believe that access to the best and most timely information can dramatically shape our decisions.
No one does more research on the local housing market than we do.
Your Castle conducts exclusive in-house research to provide the most up-to-date statistics and market trends.
So you can always be prepared to share the most current information with your clients.
We have provided a few samples of our favorite trends for you to download for FREE.
Simply click for access to our comprehensive Denver Home Trends Booklet, our Mountain Trends Outline, or our unique Price Change Map.
Our goal is your success.
Overall, the average agent in Denver made $33,000. The average Your Castle agent made $97,000 and has an average of 11.1 closings in a twelve month period. Marketing and training matters. If you are new to the business, who you work for matters. We would like to extend the opportunity to discuss how our unique tools, training, and technology can help you achieve your real estate career goals.
© Your Castle Real Estate – 2755 S. Locust St. Suite 150 Denver, CO 80222
YourCastle.com uses cookies to customize your experience. Learn about cookies and our Privacy Policy
here
.