Mental Strength
"For all the time executives spend concerned about physical strength and health, when it comes down to it, mental strength can mean even more. Particularly for entrepreneurs, articles cite critical characteristics of mental strength—tenacity, "grit," optimism, and an unfailing ability as Forbes contributor David Williams says, to "fail up."
However, we can also define mental strength by identifying the things mentally strong individuals don't do.  I was impressed by this list compiled by Amy Morin, a psychotherapist and licensed clinical social worker.  It impressed me enough I'd also like to share her list here along with my thoughts on how each of these items is particularly applicable to entrepreneurs."
– Cheryl Conner
"I saw Cheryl's article in Forbes, then asked clients of First Alliance Title and Realtors at Your Castle Real Estate to share how these 13 strengths applied to their real estate business.  Here's what I learned from their stories."
– Lon Welsh, Your Castle Real Estate
#1: Waste Time Feeling Sorry for Themselves
You don't see mentally strong people feeling sorry for their circumstances or dwelling on the way they've been mistreated. They have learned to take responsibility for their actions and outcomes, and they have an inherent understanding of the fact that frequently life is not fair.
They are able to emerge from trying circumstances with self-awareness and gratitude for the lessons learned. When a situation turns out badly, they respond with phrases such as "Oh, well." Or perhaps simply, "Next!"
Your Castle Mental Strength
"This reminds me of the difference between those few agents who can thrive vs. the majority of agents who don't have that skill set. It may be that agents who can convert leads and make a living on internet leads have a bit of a masochistic streak in addition to the mental strength required.
The reality is if you are managing a funnel of long shot leads (internet leads or not), you don't have time to feel sorry when one does not work out.  Intellectually, you may realize that on your best day, your conversion rate might be 5%, but having the mental strength to focus on the 5 wins for every 95 fails is not easy.
Great lead converters certainly have to quickly forget rejection and always say "Next!"   If they have a run of bad conversations, they are likely to joke about how they are crashing and burning on a given day, rather than feel down.  They never shy away from the phone, and work every long shot knowing that enough will pan out to provide success in the end."
– John Stegner, New Era Group at Your Castle Real Estate 
#2 Give Away Their Power
Mentally strong people avoid giving others the power to make them feel inferior or bad. They understand they are in control of their actions and emotions. They know their strength is in their ability to manage the way they respond.
Your Castle Mental Strength
"Once I realized that I truly do attract my circumstances through the thoughts I produce, I became more mindful of shying away from negative conversations and gossip.  I love knowing that my results have always been based on me, so I avoid interacting with people that I know will bring me down.
If I ever begin to feel like the world around me and I are out of sync, I automatically realize it's because I've shifted my thought patterns.  The best thing in the world is to know that I can correct it!
When someone projects their negativity in my direction because they're having a bad day, I try to turn it around for them.  Negativity can be contagious and nobody likes to feel bad.  So, I've found the best way for me to function at my highest potential is to avoid the negative conversations altogether.  Sometimes they're unavoidable, so sprinkling some silver linings into even the worst situations can be the first step in helping turning things around for them.  People remember how you make them feel, so making them feel good when they're with me serves me, and my business, better in the long run."
– Newt Wyler, Shorewood Loveland 
#3 Shy Away From Change
Mentally strong people embrace change and they welcome challenge. Their biggest "fear," if they have one, is not of the unknown, but of becoming complacent and stagnant. An environment of change and even uncertainty can energize a mentally strong person and bring out their best.
Your Castle Mental Strength
"This is a big one [change] for me but I have a reason to be excited. I didn't enjoy my previous job and I've cherished this looming real estate opportunity for the two years prior to getting my RE license.  I do however, find myself sometimes avoiding the things that I know should be a priority. I.E Making calls!
Thankfully, I had my brother as my accountability partner. When I started, he took that role seriously. We were diligent about making calls until we both became so busy that they became challenging.  Ironically, we just had a conversation today about implementing and following our business plan aggressively starting next week."
– Tom McCaffrey, Your Castle Realty 
#4 Waste Energy on Things They Can't Control
Mentally strong people don't complain (much) about bad traffic, lost luggage, or especially about other people. They recognize that all of these factors are generally beyond their control. In a bad situation, they recognize that the one thing they can always control is their own response and attitude.
Your Castle Mental Strength
"I almost never complain about anything anymore. I've realized that we're all doing the best we can. Some days, "best" isn't very good, but we're all human. Having grace with myself and others results in significantly less stress. When I'm more at ease and grateful for what I have, I attract even more abundance into my life. It works!"
– Drew Schneider, Your Castle Real Estate 
#5 Worry About Pleasing Others
Know any people pleasers? Or, conversely, people who go out of their way to dis-please others as a way of reinforcing an image of strength? Neither position is a good one. A mentally strong person strives to be kind and fair and to please others where appropriate, but is unafraid to speak up. They are able to withstand the possibility that someone will get upset and will navigate the situation, wherever possible, with grace.
Your Castle Mental Strength
"I rarely, if ever, go out of my way to dis-please others; but may cross the line, when it comes to pleasing others. I occasionally will go out of my way to please others; to the detriment of the situation. For example, I sometimes I am more worried about making sure the other side (buyer or seller agent) isn't mad at me."
– Terry McCaffrey, Your Caste Real Estate 
#6 Fear Taking Calculated Risks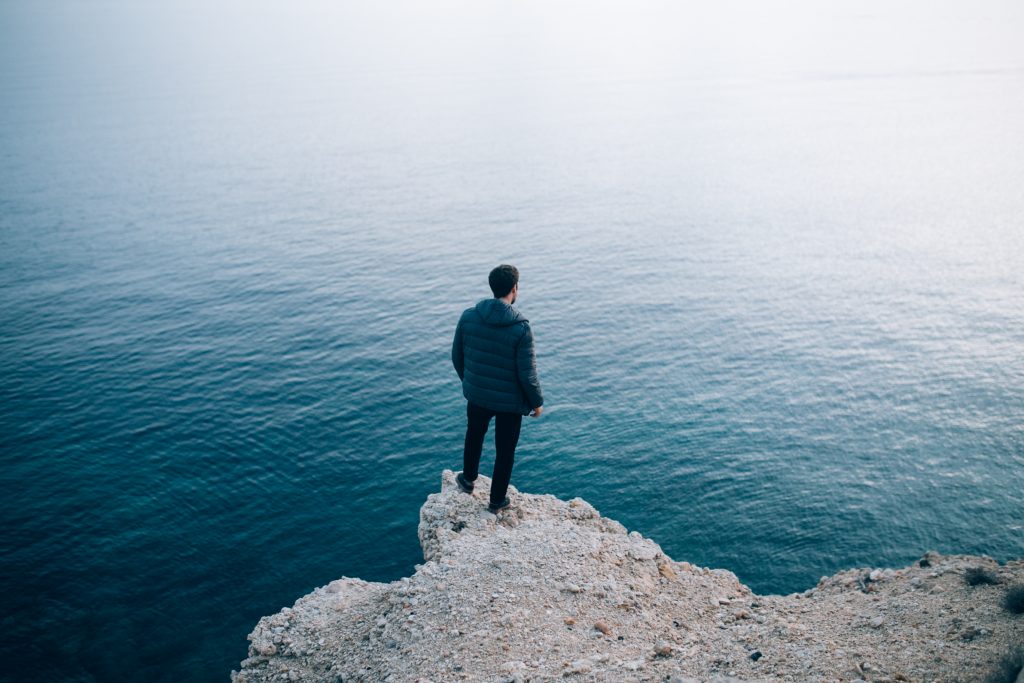 A mentally strong person is willing to take calculated risks. This is a different thing entirely than jumping headlong into foolish risks. But with mental strength, an individual can weigh the risks and benefits thoroughly, and will fully assess the potential downsides and even the worst-case scenarios before they act.
Your Castle Mental Strength
"Calculated is the key term here.  You have to put the time into making informed decisions, but don't let not knowing everything keep you from moving forward. The more you know, the more powerful you become.
Always look at taking risks as a learning experience.  These calculated risks are how I gained confidence in myself. There is no fear in taking calculated risks when you're confident in yourself.
I learned that when I am prepared, as much as I possibly can be, I minimize the risk as much as I can.  I can only control what I can control."
– Julie Maeda, Your Castle Real Estate 
#7 Dwell on the Past
There is strength in acknowledging the past and especially in acknowledging the things learned from past experiences—but a mentally strong person is able to avoid miring their mental energy in past disappointments or in fantasies of the "glory days" gone by. They invest the majority of their energy in creating an optimal present and future.
Your Castle Mental Strength
"Regret?  We've all been there.  That deal that got away.  Those clients that bought from someone else.  Having initial regret is OK, because it's a trigger that you screwed up.  The key is to not to dwell on it or you won't move forward.  Taking ownership that YOU messed up is a growth mindset that helps you to move forward and learn from that mistake."
– Scott Kimball, Your Castle Real Estate 
#8 Make the Same Mistakes Over and Over
We all know the definition of insanity, right? It's when we repeatedly take the same actions, hoping for a different and better outcome. A mentally strong person accepts full responsibility for past behavior and is willing to learn from mistakes. Research shows that the ability to be self-reflective in an accurate and productive way is one of the greatest strengths of spectacularly successful executives and entrepreneurs.
Your Castle Mental Strength
"I accept full responsibility for my past behavior and learn from my past mistakes. A person must fail in order to succeed.  It's thru these failures that we learn so very much and perfect our past mistakes so that next time- we are abundantly successful!"
– Carol Guzman, Your Castle Real Estate
#9 Resent Other People's Success
It takes strength of character to feel genuine joy and excitement for other people's success. Mentally strong people have this ability. They don't become jealous or resentful when others succeed (although they may take close notes on what the individual did well). They are willing to work hard for their own chances at success, without relying on shortcuts.
Your Castle Mental Strength
"It feels so much better to be genuinely happy for those that are successful! Align yourself with those folks, they have something to teach you."
– Kristi Hensley, Your Castle Real Estate 
#10 Give up After Failure
Every failure is a chance to improve. Even the greatest entrepreneurs are willing to admit that their early efforts invariably brought many failures. Mentally strong people are willing to fail again and again, if necessary, as long as the learning experience from every "failure" can bring them closer to their ultimate goals.
Your Castle Mental Strength
"This is easy to do too.  So much of our life (myself included) is spent trying to avoid pain, but we need that struggle and the bumps in the road.  That is how we grow.
The more that we challenge ourselves and take ourselves out of our comfort zone in a healthy way, the better and more well-rounded we become as individuals.  I also believe that creating healthy challenges in our life (simply for the sake of pushing ourselves forward) along with true acceptance of that challenge – combined with a healthy attitude towards what the challenge will bring to – is what creates true contentment.
Without the valley, one doesn't have the  opportunity to climb the mountain to find the metaphorical mountaintop.  Any challenge is an opportunity for me to grow and is going to make me a better person. Without challenge and subsequent growth, how can we ever find contentment in this world?"
– Dan Gomer, Your Castle Real Estate
#11 Fear Alone Time
Mentally strong people enjoy and even treasure the time they spend alone. They use their downtime to reflect, to plan, and to be productive. Most importantly, they don't depend on others to shore up their happiness and moods. They can be happy with others, and they can also be happy alone.
Your Castle Mental Strength
"I'd say this is more about being good with who you are. When I got comfortable with who I am as a person, the ease of being with myself blossomed. This also translates to accepting feedback from clients and fellow agents."
– Laura Cowperthwaite, Your Castle Real Estate
#12 Feel the World Owes Them Anything
Particularly in the current economy, executives and employees at every level are gaining the realization that the world does not owe them a salary, a benefits package and a comfortable life, regardless of their preparation and schooling. Mentally strong people enter the world prepared to work and succeed on their merits, at every stage of the game.
Your Castle Mental Strength
"YOU have the power to change your life and be successful. In this business, what you put into it, you will get out of it. If you sit around hoping things will happen, you will be quickly surpassed by those who DO make it happen. Put in the work EVERYDAY, and you will see the return.
Forget about what everyone else is doing and build your business based on how you want to run it. Expectations derive from the past. If you are looking to the future with a clear plan you won't have time to seek what you think people/world owes you.
Ultimately, you are the star of your own movie and everyone is just playing a small part. They have their own movies they star in and agendas of their own. You are the only one that can impact the story line of your own movie in the way you want it to. "
– Alexis Bergelt, Your Castle Real Estate 
#13 Expect Immediate Results
Whether it's a workout plan, a nutritional regimen, or starting a business, mentally strong people are "in it for the long haul". They know better than to expect immediate results. Their energy and time is applied in measured doses, and they celebrate each milestone and increment of success on the way. They have "staying power." And they understand that genuine changes take time.
Your Castle Mental Strength
"All of my greatest accomplishments with work, investments, sports and hobbies have all been due to energy and time invested over years.  Immediate results would be great, but I can't think of one time that it worked that way."
– Jared Carlson, Your Castle Real Estate