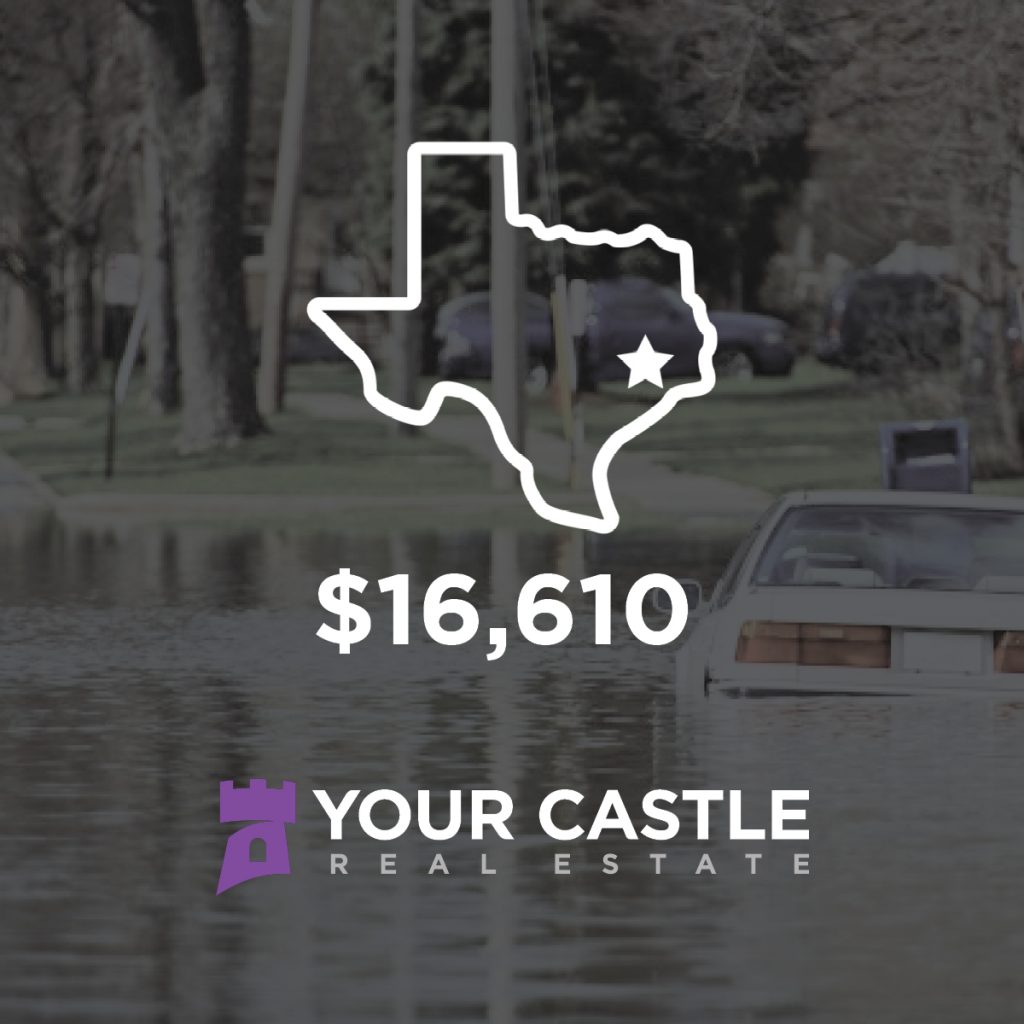 Since Hurricane Harvey hit Texas, people across the country have shared their support and pledged their finances to help those whose homes and lives have been destroyed. This unprecedented devastation tugged at the heartstrings of Denver's most successful Real Estate Agency. Your Castle Real Estate pledged to match agent and employee donations in order to help those who have been impacted by the ravaging hurricane. Your Castle Real Estate raised almost $17,000 for The American Red Cross's efforts in Texas and other locations hit by the natural disaster.
FEMA estimated that 450,000 people will need assistance due to Harvey and many more will need ongoing economic assistance for years to come. Brandi Howard, one of Your Castle's own, was hit close to home when Hurricane Harvey ripped through Texas. Her Aunt, Uncle, and two Cousins live in Kingwood, Texas (located just north of Houston) which was all but destroyed by the hurricane. Some neighborhood streets flooded with 6 feet of water rendering cars useless. Only boats allowed escape and those who stayed behind made do without power for almost a week. Many families lost everything… down to the very floorboards. One of Brandi's courageous cousins spent 12 hours boating to and from nursing homes in order to rescue the elderly.
Although most of us felt helpless upon hearing the news of Hurricane Harvey – unable to physically rescue those in need – donations from across the nation have made all the difference for our friends in Texas. Your Castle Real Estate is proud to have banned together to help those in need. Want to help? Donate to The American Red Cross HERE.