Your Castle Provides the Best
Support For Our Agents.
JOIN US TODAY!
OUR GOAL IS YOUR CAREER SUCCESS
Don't just find a job, find a career. Marketing and Training matters. We would like to extend the opportunity to discuss how our unique tools, training, and technology can help you achieve your real estate career goals!
Your Castle's slogan is "Local Knowledge. Total Commitment." Our in-house researchers work hand-in-hand with our Founder Lon Welsh to create some of the most innovative real estate trends pieces out there.
AGENT SUPPORT
MANAGING BROKERS & MENTORS
Your Castle offers a mentor program for agents who have been licensed for less than two years. Each agent is unique, so your agreement and relationship with your mentor – one of our managing brokers with at least 15 years of real estate experience- is tailored to you.
Our MBs are not limited to mentees. They are always around to answer any questions or resolve any issues for our veteran agents too.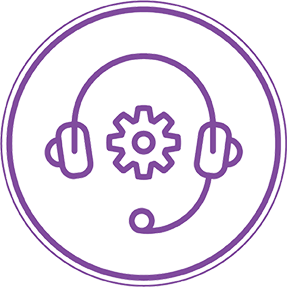 ADMINISTRATIVE SUPPORT
We have an amazing support staff including a leadership team, in-house file team, accounting team, marketing team, research analysts, and a specialized tech & web coach. Our staff can be found in the main office, ready to help you with any questions you may have!
We also have drop-in workspaces available for you on the go. Already stopping by the office for something else? Come on by!
RELOCATION PROGRAM
We have a full-service relocation and referral department that provides a variety of lead opportunities for Your Castle agents. From high-caliber commercial relocation to smaller consumer deals, our relocation team can help you work through the steps needed for a successful relocation deal or to find an out-of-state resource for you and your clients.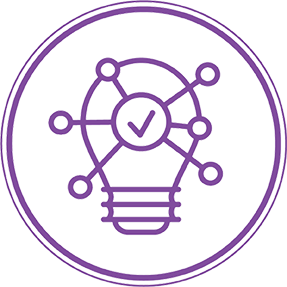 TRAINING
We believe in sharing our local knowledge, so almost all of our classes are free and open to Your Castle agents and their clients. Additionally, we offer our agents specialty training classes such as the Asecent Training, Running Start, and Tom Ferry. Our training is just one more thing that sets Your Castle apart from our competitors and helps you be more successful.
SOFTWARE TOOLS
Your Castle offers the most innovative software to help smooth out processes for your business. We provide tools such as:
Internal Showing Services
Top Producer Software
Single Property Site Marketing
Personalized Agent Websites
CTMe Contracts
Corporate Discount Programs
MARKET TRENDS RESEARCH
Your Castle's slogan is "Local Knowledge. Total Commitment." Our in-house researchers work hand-in-hand with our Founder Lon Welsh to create some of the most innovative real estate trends pieces out there. Our data spans the gamut from neighborhood stats to custom trends maps like our GRM Maps, Fix & Flip Maps, Condo Trends Maps, 25 year appreciation Maps. The list goes on and on!
MARKETING TEAM
IN-HOUSE DESIGNERS
We do it differently at Your Castle. Instead of using cookie cutter software to make your marketing, we have graphic designers on salary to produce all the marketing materials you may need. You dream it up, and we'll create it for you.
IN-HOUSE PRINT SHOP
Need something printed? We have a commercial-grade print shop inside our main office. We cut out the middleman to give our agents great deals and price breaks. Our agents also have exclusive access to our in-office printers to print CMAs and other quick documents.
MARKET TRENDS PIECES
Your Castle's in-house researchers set us apart from the other brokerages. We provide the most accurate, comprehensive, and unique market statistics. We pull data for Denver, Colorado Springs, Northern Colorado and even the mountain resort markets!
MONTHLY NEWSLETTERS
Once per month we write, design, and publish a market trends newsletter. Printed, mail, and digital versions are available for our agents. We also publish them to our website here once a month for our agents to share on their social media pages.
LOCAL YARD SIGN VENDOR
Our yard signs are designed in-house. Once the file(s) are ready, we partner with local company VinylWorks to coordinate yard sign printing for our agents. Their quality and customer service are second to none! You also have flexibility if you use a different vendor.
LOCAL MAIL VENDOR
We partner with local company Unique Litho to coordinate mailing and address farming for our agents. Our top-notch Rep and their powerful data department are wonderful. We design materials in-house and then send them the files to get printed and mailed off to your sphere. They can do it all!
JOIN US TODAY!