The ABCs and 123s of home appraisals.
What is an appraisal for?
An appraisal is an (ideally) unbiased professional assessment of the value of a house. As US News described, a home appraisal is simply a very educated guess as to how much your property is worth.
The purpose of an appraisal is to ensure that lenders do not loan more than a property is worth. Appraisals act as a safety net for sellers, buyers, and lenders alike. An appraisal that undervalues a property may keep a seller from getting a fair price; one that's too high could put a mortgage out of reach for a buyer (HBI). This is why it is important to use an unbiased and qualified third party to appraise the value of a home.
Where do I find this unbiased and qualified third party?
The appraiser is typically ordered by your lender to help avoid any prejudices during the process. In order to ensure that appraisals are impartial, the Appraisal Independence Requirements (AIR) prohibits a lender's loan production staff from having direct contact with any appraisers (PennyMac).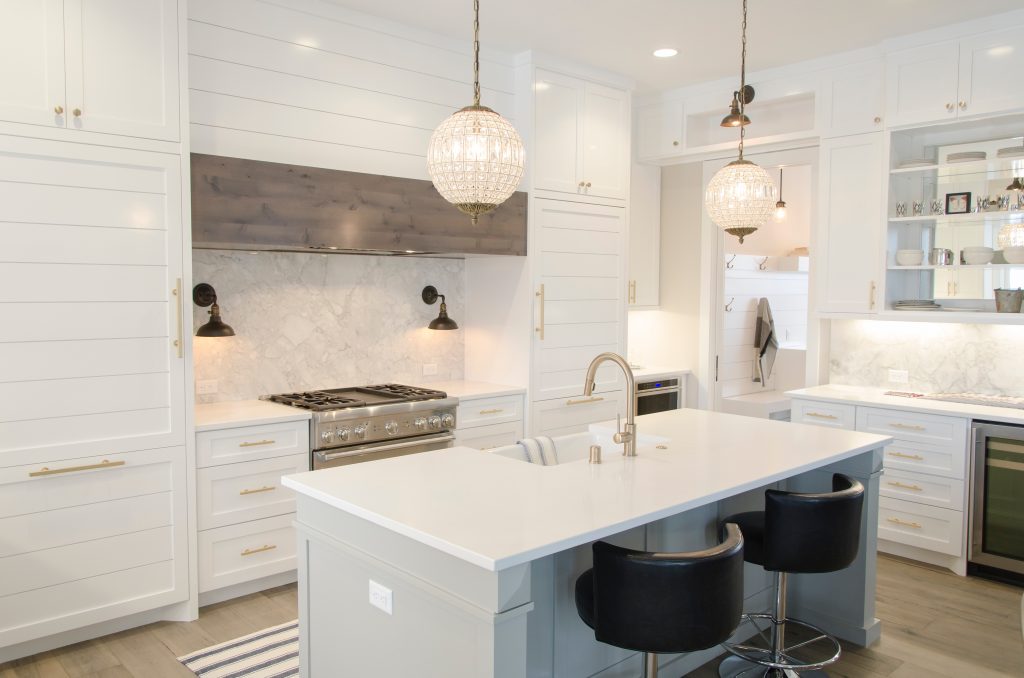 What different types of appraisals are there?
Cost Approach
In the Cost Approach, the value of a property is found by adding the estimated value of the land to the current cost of constructing a reproduction or replacement for the improvements and then subtracting the amount of depreciation in the structures from all
causes (Appraisal Institute).
In laymen's terms, the cost approach means home value = (the cost of land + cost of building a replica house) – accumulated depreciation.
Sales Comparison Approach
Using this approach, an appraiser compares your home to similar properties (creatively called "comparable sales" or "comps"). The appraiser then uses this value to estimate and assign a value to your own home.
Comps are not just random houses on the same street with comparable kitchen sizes.  According to the Appraisal Institute, other elements considered include:
• Real property rights conveyed
• Financing terms
• Conditions of sale
• Expenditures made immediately after purchase
• Market conditions
• Location
• Physical characteristics
• Economic characteristics
• Use/zoning
• Non-realty components of value
See the What Do Appraisers Look At? section below to learn more specifics on what appraisers look at when assessing the value of a home.
Income Capitalization Approach
Income capitalization is a valuation method that appraisers and real estate investors use to estimate the value of income-producing real estate. It is based on the expectation of future benefits. This method of valuation relates value to the market rent that a property can be expected to earn and to the resale value (PrepAgent).
Essentially, income capitalization sets a current value to your business building (yes, including a rental property!) based on its potential income.
FHA Appraisal
When an FHA loan is being used,  a property inspection is also required to make sure the home meets the Department of Housing and Urban Development's (HUD's) minimum standards for health and safety (FHA Handbook).

What do they cost and who pays?
The buyer typically takes care of the appraisal fees, and can be paid upfront or included in the closing fees. The cost of an appraisal can vary depending on the size of the home. Costs vary depending on the size of the home, and FHA appraisals cost more than conventional appraisals.
According to HomeAdvisor, the National Average cost for a professional appraisal is about $333. Below is their assessment on the average cost to hire a property appraiser in Denver compared to the averages of more than 3,400 surveyed HomeAdvisor members nationwide:
What do appraisers even look at like should i paint my bathroom or something?
If you would like to understand the exact specifications a licensed appraiser is required to follow, the Uniform Residential Appraisal Report can be found here. A few items mentioned on the URAR include:
Sale Price $ $ $ $
Sale Price/Gross Liv. Area
Sale or Financing Concessions (of comparable sales)
Site
View
Design (Style)
Quality of Construction
Actual Age
Condition
Appraisers are trained for many years before they become certified because this job is incredibly detail oriented. Even something as seemingly obvious as the added value of a deck in the backyard can be deceiving to the unfamiliar eye. All of the qualities of the deck including style, material, or size can add or detract value to a home.
The determining factor rides on what is popular in the surrounding neighborhood. It's important for the appraiser to understand the area that they are working in because it decides whether or not the house will be appraised correctly.
At the end of the visit, an appraiser is also required to provide:
A street map
An exterior building sketch
Photographs of the property and each comparable sale
A little overwhelmed?
Don't worry! Your Castle has over 700 agents specially trained to expertly guide you through the entire appraisal process. Don't hesitate to reach out if you have any more questions!
We know that was a lot of information, but there is still so much more! What other details would you like to know about the appraisal process, or any other part of the homebuying process? Let us know in the comments below!