Autumn is just around the corner, which means a lot of things are changing: the leaves, the weather, your wardrobe, and potentially, even the house that you live in.
Staying in control of all the moving parts a new season and a new home can bring is often challenging. One of these challenges is knowing how to properly stage your home for showings and open houses. Best practices for staging homes change as frequently as the seasons. Do you know how to best stage your home during the fall season?
If your answer is, "no," don't worry! Your Castle experts have put together the best tips for staging your home during the fall season. Give your home the best chance to be chosen by a buyer this autumn with these five home staging tips: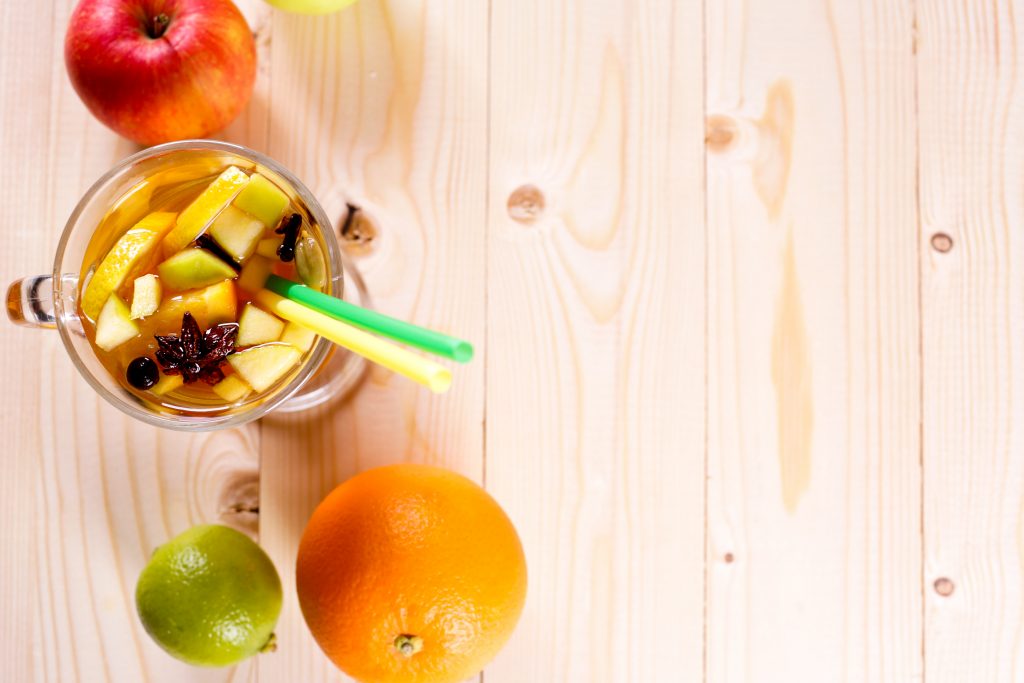 1. Embrace the autumn aura.
Fall is a favorite season for many (including a good deal of our Your Castle realtors!). This is for a good reason: with autumn comes many fond memories of fireplaces crackling, warm cider brewing on the stove, and scented candles giving off a signature fall scent.
Embrace what draws people to the irresistible call of the fall season! Place subtle reminders of the autumn around your home to make it seem more inviting. Try small bundles of cinnamon sticks scattered around the house for a lightly scented aroma that follows the potential buyers as they explore your home. Be careful not to use too many, as cinnamon can quickly become overpowering and have the opposite effect.
You may also try warming cider on the stove, and have the aroma greet visitors as soon as they walk through the door. Place a few nice, clean mugs on the counter for people to use with the cider. Clients will be able to carry around a warm mug as they picture themselves staying cozy in their new home.
If your house has a fireplace, having a low fire burning during the showing can also create a very inviting fall ambiance. Potential buyers will love envisioning themselves lounging by the fire after a long day- maybe even with a mug of freshly brewed cider!
2. Boost curb appeal.
This staging tip should be used year-round, but it's meaning takes on a different form during the Fall. Yard maintenance is as important in the fall as it is during the summer months. Start by raking leaves, cleaning the gutters, and planting a few fall annual flowers like these ones suggested by Better Homes & Gardens.
Add small and classic seasonal touches to the outside of your home. Paddee Leischner, a go-to agent at Your Castle for staging, recommends adding a seasonal wreath to your front door to welcome guests as they arrive.
Leischner also recommends adding a seasonal potted plant to your front porch, such as large mums that you can pick up at your local Costco. Small touches such as these make a huge difference in creating the  "Welcome Home!" feeling that you want potential buyers to have as soon as they walk through your front door.
3. Utilize as much light as possible.
The days get shorter during the fall season, so adequate lighting is crucial for those afternoon and evening showings. Before a showing, be sure to open all of the blinds to let in as much sunshine as possible. Scatter a few extra lamps throughout your home for additional illumination. Place small candles in dark or hidden areas to help illuminate shadowy spaces. Dark houses can often give off a gloomy feeling, so it is important to let as much natural light as possible into your home.
4. Decorate with fall accents.
This doesn't necessarily mean that you should toss piles of leaves around your living room, but a small decorative bowl of branches, berries, or even mini pumpkins can give a fresh and subtle indoor autumn experience. Style your dining room table with small vases of fall-colored flowers to make it look full and inviting.
If you have time, neutralize your paint colors and add warm accent colors such as deep reds, burnt orange, or subtle shades of gold. If painting is not an option, Leischner suggests adding wall art for some pops of color. Additionally, try adding a few color-coordinating pillows and blankets to couches in order to complete the autumn ambiance.
According to Leischner, you should always group decorative items such as pillows and vases into odd number groups. Most professionals recommend groups of three, but also frequently use groups of five and seven items for smaller items or larger spaces.
5. Keep it simple.
When it comes to decorating your home for a showing or open house, less is best. Decluttering your house is extremely important as it will make your home seem more spacious. Do not worry if you leave a few shelves bare, as Leischner assures that the occasional empty shelf is entirely fine. If utilized properly, leaving a few empty shelves can also help give the illusion of additional room inside the house.
Although it might be difficult, sweep through your home and remove the decorative items that make the house personally yours. Potential buyers want to be able to picture themselves calling your house home, so remove highly personal items such as religious articles and family pictures.
Staging Is Not Decorating
While decorating a home involves showing a homeowner's individual personality, home staging is the act of preparing and showcasing a home for sale. It's a combination of real estate knowledge, home repairs, and creative design that mimic the neighborhood's lifestyle (ForSaleByOwner). Keep decorations simple and tasteful, and emphasize items that will encourage a potential buyer to feel comfortable and at home in your house. With these five home staging tips, your house is likely to move much faster through the real estate pipeline.
Do you have any other home staging tips that you love? Share them in the comments below!